Pricing
How it Works
It's never been easier to get a Medical Marijuana Card.
HOW MUCH IS IT?
$249 The initial visit with a qualified marijuana doctor costs ONLY $249. Get started today!
Once you are registered in the Medical Marijuana Use Registry and receive your card, you can purchase medical marijuana from a licensed dispensary or have your order delivered to your home.
To receive a medical marijuana recommendation in Florida, you must:
Have permanent or temporary residency in the state of Florida
Be diagnosed by a certified physician with a qualifying condition
DISCLAIMER
Our medical marijuana doctors offer a number of convenient Florida locations and are proud to provide compassionate care to patients in need; however, completing this form in no way constitutes certification approval by a medical marijuana doctor. By completing this form, you certify that the information provided is correct to the best of your knowledge and understand that to falsify information is grounds for denial of certification. You further acknowledge acceptance of solicitation regarding medical marijuana clinic services.
MEDICAL MARIJUANA APPLICATION
Complete this form to find out if you qualify for a Florida medical marijuana certification today!
QUALIFYING HEALTH CONDITIONS
West Palm Beach patients may receive medical marijuana treatment for a variety of health issues, including chronic nonmalignant pain, terminal conditions, and the following diagnoses:
CONDITIONS THAT COULD QUALIFY
Although the following conditions are not written into Florida's Amendment 2, the initiative indicates that other diagnosable, debilitating conditions of like, kind, or class may be eligible for a medical marijuana certification.
Muscular Dystrophy
Myasthenia Gravis (MG)
Neuropathy
Osteoarthritis
Radiation Therapy Side Effects
Restless Leg Syndrome
Severe Nausea
Sickle Cell Anemia
Spinal Cord Injury
And Many Other Conditions
MEET OUR DOCTORS
MMJ Health is proud to feature an experienced network of state-licensed, certified physicians. All MMJ Health doctors are qualified to recommend medical marijuana treatment to patients in need.
To learn more about our medical marijuana doctors, please visit: Meet Our Doctors.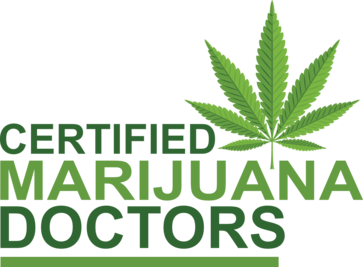 PATIENT TESTIMONIALS
Really welcoming experience and great people working there. The doctor was very informative/understanding and lead me in the right direction, highly recommended it too anyone who's curious about getting their card!

I was referred to This office by a workers and had a great experience and doctor Morgan was understanding and answered all the questions I had. The staff is amazing and always returns my call and answers any questions I have as well. I will definitely be...
read more