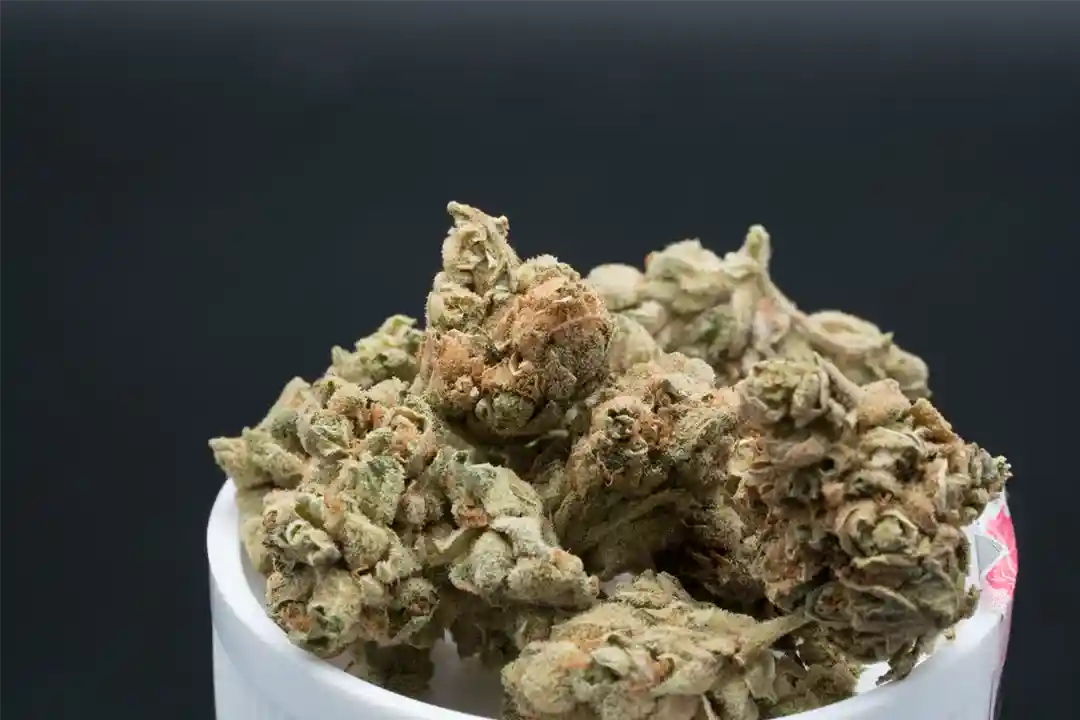 Stargazer Strain: Know Your Cannabis Strain
Stargazer Strain
There's no denying that society views cannabis differently today than ever before. People have increasingly become aware that cannabis strains can help treat different diseases, ailments, and mental health problems.
Not so long ago, it seemed impossible for cannabis to get out of the shadows and be embraced for its many benefits. But ever since its legalization around the globe, there is a new culture evolving with newbies and die-hard fans willing to try out this wonder drug.
Cannabis strains are so diverse that it can be overwhelming to identify the ideal strain for you. The variety of terpenes, smells, effects, and flavors make them daunting.
Today, we are going to discuss the Stargazer strain. At the end of this guide, you will understand the characteristics, benefits, and effects of the Stargazer cannabis strain.
What Is the Stargazer strain?
Stargazer strain is an indica dominant hybrid that constitutes 80% indica and 20% sativa. It is a form of cannabis used as a herbal remedy to relieve symptoms of various diseases. It is popular due to its relaxing and powerful effects.
Stargazer was created by crossing the infamous three strains: Sensi star, AK 47, and Warlock. It boasts a high THC level that falls between 16-21% and has powerful effects, perfect for gazing at the heavens on a lazy night.
Also, it grows tall and requires some trimming since it's pretty vigorous, and the flowers grow fast. Stargazer is pest resistant and produces high yields of compact buds. When grown indoors, it can be harvested in 9 weeks.
Typically, Stargazer thrives well in densely planted soil or hydro. The internodes are whip-like branches close together and may require support when the buds reach their full density.
When blooming, the scent is strong with a lemon flavor, leaning toward the minty and astringent. The taste is more like a peppermint breath candy like Mentos.
Stargazer strain was bred for alert, intense effects felt in the body and mind. It thrives well in cold temperatures, making it an ideal outdoor plant in the northern latitudes.
Cannabinoids and Terpenes in Stargazer Strain
With dominant terpene profiles such as Caryophyllene, Limonene, Myrcene, and aromas like lemon, diesel, and pine, the Stargazer strain is on a noble class of its own. It is among the most potent and dense strains on the market.
Terpenes found in this cannabis strain are responsible for colors, flavors, and aromas, making it taste and smell different from others. Together with cannabinoids, they enhance the therapeutic benefit of the herb. These compounds contribute to the good smell of cannabis, attract pollinators and defend the plants against predators.
Terpenes alone cannot get you high but can trigger the therapeutic benefits of smoking Stargazer. Much of the medicinal properties are because of the cannabinoids present in this strain, like CBD and THC.
Terpenes have a more subtle effect on the entire experience of inhaling cannabis. The only way to distinguish terpene content on Stargazer strainstop is to check the label. As stated earlier, the THC level of Stargazer is between 16 to 21%.
How Stargazer Strain Works in Your Body
Since the 19th and 20th centuries, marijuana has been used in botanical medicine. Today, it's backed up by many studies that show its healing potential due to the cannabidiol content.
The human body has an endocannabinoid system that releases human cannabinoids, which interact with cannabinoid receptors in your tissues in the cell membranes. Cannabinoid receptors are found in kidneys, liver, lungs, brain, and immune system.
Cannabinoids, the active component present in the Stargazer strain, resemble chemicals present in the body involved in pain, movement, memory, and appetite. These cannabinoids are responsible for relieving pain and symptoms of various diseases.
Forms of Stargazer Strain
Consumers can use the Stargazer strain in other ways than simply smoking it like a cigarette. Delivery methods are vital considerations for newbies and avid users, whether you're using cannabis recreationally or for medical purposes. Here are the different methods available.

Smoking: Involves rolling the cannabis into a joint or cigarette and then smoking it
Gravity bongs: They use gravity to push smoke inside the chamber using water, beer, or wine. They are made from buckets, milk jugs, plastic, or soda bottles.
Edibles: Can be in the form of THC infused gummies and lemonades
Capsule, pills, and tablets: An attractive option for those who don't like smoking
Powder: Dissolve in water like a sports supplement
Transdermal patches: Cannabinoids penetrate the skin and go into the bloodstream
Vapes: Vaping heats cannabis to release cannabinoids into the air, and then a person inhales the vapor produced
Tinctures: Soaked flowers in a solvent like alcohol produce a concentrated extract for precise dosing
Topicals: Can be in the form of lotions, salves, balms, and gels applied directly to the skin to treat muscle aches, pain, and more.
What Can Stargazer Strain Help Treat?
Stargazer cannabis can be found in many forms and can aid in the treatment of:
1. ADHD
Stargazer strain is sometimes used to treat Attention Deficit Hyperactivity Disorder (ADHD). It helps people with this disorder deal with more severe symptoms like lack of restraint, agitation, and irritability.
Advocates for cannabis as an ADHD treatment say that it has fewer side effects than medications. A study conducted in 2016 showed that 25 of the people believed that cannabis had a good impact on ADHD symptom management.
The study further shows that both THC and CBD have antidepressant and anxiety-reducing benefits making it an excellent option to traditional ADHD medication. Stargazer strain increases dopamine levels, which helps individuals with extreme depression to focus.
2. Chronic Pain
Cannabis effectively treats conditions that cause chronic pain, such as arthritic pain, musculoskeletal pain, cancer pain, and headaches. The THC and CBD present in the Stargazer strain has a pain-relieving or analgesic effect. It works on the cannabinoid receptors directly and passes messages to nerve cells which helps treat neuropathic pain.
Oral formations such as tinctures and oils are ideal for chronic pain. THC and CBD offer the benefits of the two cannabinoids combined, which means you will need less Stargazer cannabis strain to get the same effect.
3. Anxiety
A study conducted in 2013 shows that CBD can counter some of the adverse effects of THC when combined. THC is the active ingredient in the Stargazer strain that causes a high. Dealers and growers are more interested in elevated THC levels to increase potency.
Cannabis-induced anxiety is related to low doses of CBD and high amounts of THC. It means the Stargazer strain is a potential treatment for multiple anxiety disorders. Cannabis has also been found to help improve sleep by facilitating calmness and relaxation.
4. Asthma
Asthma is a disease that swells and narrows airways and, in worse cases, causes clogging. Stargazer strain contains THC, one of the many cannabinoids found in cannabis. This cannabis strain for asthma is best taken by other methods, including vaporizing, as an extract, or with food.
Numerous studies have shown that THC can open airways in the lungs. Stargazer cannabis is a psychoactive drug as it contains THC, a psychoactive component that reduces asthma symptoms when consumed in proper dosage.
5. Anorexia
The desire to be thin can become a compulsion for some people, leading to self-starvation. Losing a lot of weight can result in severe health issues, leading to anorexia.
Stargazer cannabis strain is a more realistic option for people who don't want to take traditional medications for anorexia. The components present in cannabis are known to ease the psychological symptoms of anorexia because of its antidepressant and anti-anxiety qualities.
6. Arthritis
Arthritis is a condition that causes inflammation of the joints and can cause crippling pain. It is common among individuals over the age of 65. Cannabis for the treatment of arthritis has become more common, and for a good reason.
Stargazer strain medical marijuana effectively treats the root cause of arthritis pain. Even though it may not make arthritis pain go away, it makes it more manageable.
The cannabinoids present in Stargazer bind with receptors found in the brain to lower the pain caused by arthritis. It offers big relief with minimal side effects than other medications recommended by some doctors.
7. Crohn's Disease
Using cannabis for Crohn's disease is one of the ways people get relief from this debilitating disease. Crohn's disease is a condition that causes chronic inflammation around the digestive system. The symptoms can include bleeding from the rectum, diarrhea, abdominal pain and cramps, fevers, and bloody stool.
Medications prescribed to control the disease are antibiotics and anti-inflammatories. THC and CBD are ingredients in the Stargazer strain that can benefit individuals with Crohn's. They are more effective in reducing inflammation and pain as they have anti-inflammatory properties.
Stargazer Strain Effects
The Stargazer strainbest without a doubt, can make you feel relaxed and calm within a short time. Many consumers agree that this particular strain activates and stimulates the mind beyond sensations connected with relaxation.
Some have reported having psychoactive effects after taking the strain of cannabis. However, avid users and growers dispute such reports citing that at no point does the strain cause any paranoia or anxiety. The Stargazer strain has the right ingredients to help the mind and body unwind.
Apart from an overwhelming sense of relaxation, Stargazer leaves consumers happy. Expected side effects include slight confusion and brain fog. That's why many people consume it late in the evening as they indulge in easy-going activities.
Users usually indulge before going to bed to experience a restful night's sleep. Stargazer strain is a perfect addition to your evening routine as it enables you to break down barriers and melt into a blissful experience.
Obtaining Stargazer Strain in Florida
If you are a Florida resident and want to obtain Stargazer strain cannabis for medical purposes, you might be in luck. Recent efforts have allowed qualified patients to make applications for MMJ cards.
The process is streamlined and well-organized for user-friendliness. Florida MMJ laws have harsh penalties for using the substance if you're not a medical marijuana patient.
Currently, the state is yet to decriminalize the possession and use of cannabis. Therefore, you need to get a medical marijuana card to avoid being charged with a misdemeanor, resulting in one year in prison and a maximum fine of $1,000 if you are caught with the drug.
Florida permits access to the MMJ program to seasonal and permanent residents. Seasonal residents are those who:
Live in Florida for at least 31 years
Pay income taxes and are registered to vote in Florida
Go back to the state at least once a year
Maintain a temporary residence
The first step to obtaining a medical marijuana card in Florida is to get your medical records and have them signed by a licensed doctor. Visit the Florida DOH website to see the updated list of medical marijuana doctors in Florida.
Next, book a consultation with your doctor to determine if you qualify for MMJ. If they find that you are an ideal candidate, they will enter your information and name in the Compassionate Care Registry or Florida Marijuana Use Registry.
Once the application is complete and submitted online, you will receive an email notification to know if it was approved. You can order stargazer strain from a licensed dispensary using the approval email as you wait to receive your ID card.
Choose the Right Medical Marijuana Doctor
Cannabis or marijuana treatment is currently taking over the world. Stargazer is among the best strains known to treat different conditions. Experience the many benefits of this strain of cannabis by looking for a doctor who will help you get qualified.
Choose a doctor who can offer you professional guidance to help you get better. Check the experience of the marijuana doctor and the duration they have been on the job.
At MMJ Health, we have doctors who you can trust. We will take care of all you need qualify in just one visit. We pride ourselves as leaders in patient care with nine locations in Florida (Jupiter, Stuart, Wellington/Lake Worth, Melbourne, W Palm Beach, Boynton Beach, Port St Lucie, Palm Beach Gardens, and Boca Raton.
Book now to schedule an appointment with a Florida medical doctor.