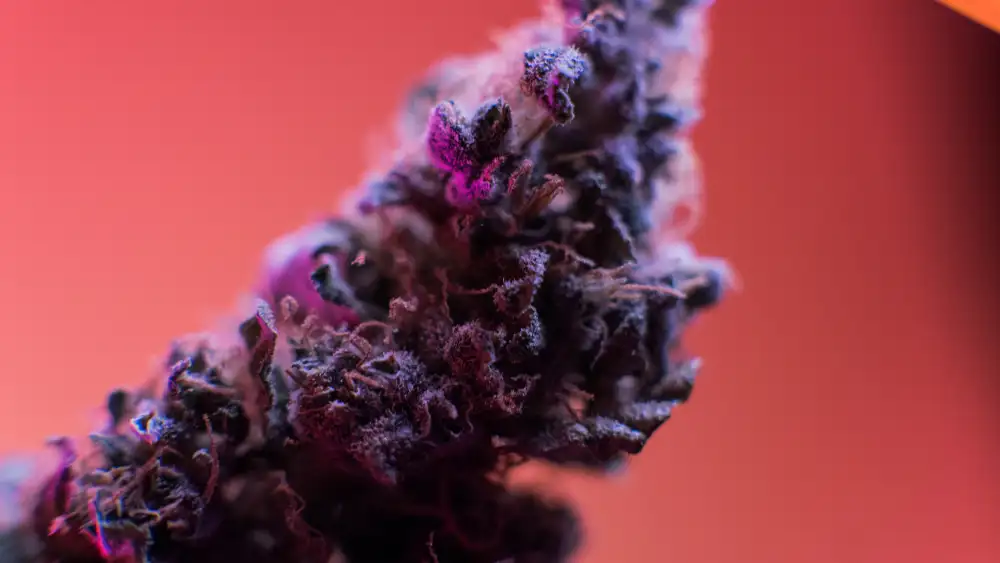 What Are The Rainbow Strains?
A majority of Cannabis-lovers know various strains that have different effects on the human body. One popular strain that most cannabis lovers enjoy using is known as Rainbow cannabis or Rainbow Kush.
Rainbow is a hybrid made from crossing Dancehall with Blueberry. It forms an evenly balanced marijuana strain that is compact, fast-flowering, and has little side-branching. Most rainbow growers say it performs better when grown in a "sea-of-green" style.
The strain presents an array of colors at the end of its flowering period, giving it the moniker. Consumers find the stains pleasant as they offer a spicy-sweet flavor, creative-high, and pain relief, without affecting the potential body sensation. With its bright color and potential benefits, the Rainbow cannabis strain is a must-try for those who can access it!
If you admire this strain, you would probably want to learn everything about it. Here we discuss details about the rainbow cannabis strain and how you can identify it. Let's dive in!
Origins of the Rainbow Strain
The history of the Rainbow strains is fascinating. The strain ancestors fall at opposing ends of the inertia spectrum, where one is exceedingly popular, and the other is unknown. However, their blissful union came out as a worthy combination to showcase diversity and heredity.
A few theories help explain the origin of the Rainbow strain, but it is fair to assume that it came from at least the top breeders of its time. Lifetime Seeds produced the first known Rainbow strain by crossing Dancehall with Blueberry. Amsterdam Marijuana Seeds (AMS) Company developed the other known variant from different weed parents.
The popularly known parent is Blueberry, the poster child for all berry-flavored cannabis hybrids. It is found in many strains, and it has become the backbone of many crosses attributed to its delicious flavor that mixes perfectly with other types of strains.
The nerdy anon of the genetic mix is Dancehall. As many cannabis heads, veterans, and connoisseurs say, it is one of the unknown herbs popular due to crossing.
On the other hand, AMS carefully conceived their Rainbow strain by seeking advice from experienced Dutch masters. They developed the strain by combining the Hindu and Master Kush, creating a different version of a Rainbow bud.
What Does It Look Like?
Rainbow strain is one of the most conspicuous strains you can find on the market, and you can never fail to identify it. They are very distinctive, with colors like blue, purple, and cool green tones featuring hints of white. They form a rainbow color, hence the name. Typically, they are the most colorful strains known to man.
Equally important, if you wonder where all the rainbow colors are, here is the surprise. As the plant turns to its flowering stage, it adds a variety of colors. It will appear as it nears the palette of a rainbow, creating a colorful appearance making it deserve its name.
When the flowering stage of the strain nears, it will have hints of a fiery red and orange color on it. This makes it even more attractive and colorful. Its vibrant colors are more visible during the flowering stage to bring out its beauty and appealing taste. When you grow it on your farm, you can enjoy the gradual transformation from the green tones to other vibrant, colorful tones and accept how it justifies its name.
What Does It Smell Like?
Rainbow cannabis strain features a variety of fragrances and flavors justified by its range of colors. Its popularity lies within the array of colors it possesses and the flavors and aroma it offers. When you get this strain physically, it can look different from the one you see in images displayed on the internet. Then the drastic difference comes due to the level of tempering that occurs in the real strain appearances. The many flavors and aromas you may experience include fruity, earthy, and piney, to name a few. However, most users claim it has the same aroma as its smell. You may enjoy a spicy-sweet and fruity flavor accompanied by a grapefruit feel. The fragrance feels more like pine with hints of honey, grapefruit, and mixed flowers.
How Potent Is This Strain?
Rainbow strain is already famous due to its colors and pine aroma, but one thing that cannot be ignored is its potency. The common name used for it in most dispensaries is "Rainbow." The strain has a distinct balance of its hybrid parents, while sometimes it may be Indica-dominant depending on the breeding conditions. Due to the variety of breeding options, it may have different averages of THC and CBD levels.
When you have doubts about the THC content and CBD content of the strain, always talk with your trusted budtender or medical marijuana doctor. As well indicate the content percentage found on properly labeled packaging:
CBD: After several years of research, it is beyond doubt that the CBD content in the strain is around one percent. Precisely, the percent can be even less than that, but you can expect a CBD of about 1% when it comes from a caring breeder. The level does not exceed the one percent often inferred in multiple types of research.
THC: Like with the CBD, researchers have been on their toes to find the highest THC content this strain has. However, most research records levels lower than 20%. It is the best option if you are looking for a strain with THC levels ranging between 15 to 20%. Generally, with this strain, 20% is the highest of all.
With its Indica component, you may feel a soft body melt combined with positive cerebral effects such as happiness. It is the best strain to go for in the morning or during the day due to relatively low THC levels and mild body effects.
For medical patients, it would be best to utilize Rainbow Kush to reduce symptoms of poor appetite, nausea, and pain-related conditions. The CBD content is also beneficial with symptoms of seizure disorders, washing away anxieties, pains, and aches without the extreme high of different strains. Also, the increased popularity of the strain comes from the potential relaxation effect you get after using it without any significant side effects. The number of consumers increases by day due to the medicinal products on bodies. Some widespread medical benefits include:
It relieves back pain.
Reduction in inflammation
Helpful to alleviate nausea and loss of appetite
It relieves muscular stiffness and pain.
Rainbow Terpenes
Cannabis connoisseurs and budtenders recommend that consumers focus more on specific terpene profiles to enjoy the desired effect. It's contrary to the traditional focus on THC content when choosing a strain.
For example, preliminary research on terpenes suggests that some have potential benefits to alleviate certain mental health conditions, such as depression, anxiety, and bipolar disorder. Equally important, they play a vital role in providing the aroma and flavor of a strain. They work in synergy with other cannabinoids and compounds that produce psychoactive effects.
The dominant terpene in the rainbow kush strain is myrcene. Typically, one cannabis plant can produce over 100 different terpenes. Cannabis strains like the rainbow will have an earthy smell due to the presence of myrcene. It also carries some sweet notes that give the strain a flavor.
Other myrcene effects are:
Relieve Stress
Strengthen the immune system
Reduce pain
Promote relaxation
Improve sleep
Enhance mood
Relieve anxiety.
Other terpenes found in the rainbow cannabis strain include:
Careen: it adds the berry flavor
Caryophyllene: adding additional tropical notes
Humulene: adding a fruity sweet feel
Valencene: brings back the kick of citrus
Linalool: introduces floral notes.
This combination offers a pleasant assortment of sweet and spicy notes for both the aroma and flavor of the resulting strain. The sweet notes typical for a strain having all these terpenes include pineapple, berries, and other tropical fruits. You may also sense a hint of citrus and flowery undertones.
Growing Rainbow Kush Strain
Rainbow Kush is an essential strain for most breeders as it is easy to grow. You can grow the strain indoors or outdoors at the breeders' convenience. Getting an exemplary output from the strain will require a proper environment that supports its growth to achieve an excellent outcome.
Under normal conditions, it will flower in about nine weeks and produce a yield outdoors of about 26.5 ounces or 750 grams per square meter. With the growing popularity of this strain, most cultivators are straining to put more effort and time into growing it in their backyard.
However, the ease of growing these strains indoors also makes it a good investment. The strain is a must-have for all marijuana growers looking for a strain that brings color and attractiveness to your garden.
The eight to nine weeks it takes to make the first bloom are less than other strains. Temperature management is essential to ensure it flowers at the right time. The temperature requirements are 75 to 80 degrees in the morning and range between 65 to 70 degrees during the night.
Anyone can grow their own Rainbow strains. Seeds are available online through the top companies you can trust to deliver quality and ready sends for increasing. With a bit of research, you can create a little garden where you can plant your seeds and create suitable growing conditions for your weeds.
The standard color strains during the growth period are:
Red and pink: These are the rarest and most sought-after strains. If you are lucky to find them, it would be best to grow them under indoor growing conditions to foster the red hues quickly. The specific genetic phenotypes will cause the red hues to appear. Other theories suggest that their red color can appear on any strain when deprived of phosphorous.
Yellow and Orange: The causes of yellows, whites, and oranges that appear on buds come through increasing soil alkaline during the flowering stage. It would be best to encourage dark, rich soil and add more nutritional content to your plants. You can add natural animal fertilizers, organic matter, and thorough pH monitoring.
Black and Purple: You can achieve dank colors by adding cool growing conditions through genetic manipulation. Nighttime temperatures that form deep soft purple hues should be as low as 50 degrees Fahrenheit or 10 degrees Celsius.
Where Do I Find Medical Marijuana Doctors Near Me?
Looking for a Medical Marijuana Card in Florida? Head over to MMJ Health today and see if you qualify. Our expert Florida medical marijuana doctors will help you acquire your Florida medical marijuana card without hassle!