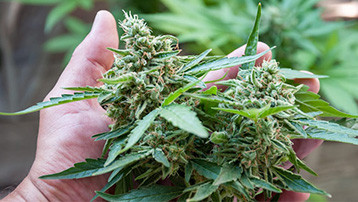 West Palm Beach Medical Marijuana Doctors
MMJ Health is proud to provide compassionate care to residents of West Palm Beach, Florida. Known for attractions such as the Norton Museum of Art, Palm Beach Zoo, and Kravis Center for the Performing Arts, West Palm Beach is part of Palm Beach County, Florida (which includes other popular cities such as Greenacres, Palm Beach, North Palm Beach, and Lake Worth.).
In 2016, Floridians – including Palm Beach County residents in West Palm Beach – voiced overwhelming support for the Florida Medical Marijuana Legalization Initiative (also known as Amendment 2). With the passing of Amendment 2, followed by Senate Bill 8A (which put into action rules for use and administration), residents became eligible to receive compassionate care treatment from qualified West Palm Beach medical marijuana doctors.
Before purchasing cannabis from a medical marijuana treatment center (MMTC) – or dispensary – patients must first qualify for a medical marijuana certification; MMJ Health provides qualified West Palm Beach patients with the state-required recommendation to complete this process.
Nurses think Marijuana is good medicine.

"The American Nurses Association (ANA) recognizes that patients should have safe access to therapeutic Marijuana/cannabis. Cannabis or Marijuana has been used medicinally for centuries. It has been shown to be effective in treating a wide range of symptoms and conditions."
See A West Palm Beach Marijuana Doctor & Get A Medical Marijuana Card
Marijuana has been found to treat these symptoms with great success according to studies by the National Institute Of Health, and others.
Our state-certified medical marijuana doctors in Palm Beach County offers patients suffering from illness, or injury, the relief they need through the healing effects of cannabis. Utilizing both Cannabinoids CBD and THC our 420 doctors may effectively treat all aspects of your health needs.
These physicians specialize in all aspects of medical marijuana treatments including pain management and replacing addictive opioid medications with marijuana treatment plans dedicated to compassionate patient care.
We have medical marijuana clinic locations in several convenient locations to serve all area patients that need to schedule an appointment.