About Us
MMJ Health is one of the leading medical marijuana licensing companies in south Florida. It all starts with the quality of service and the way we treat our customers. Our philosophy is to pave the way for our patients to get their medicine and remedies as smooth as possible. Our team works together to make the process fast and easy for our customers to get their medical marijuana license and deliver a professional but kinder experience. It is important to us that every person that calls in, requests an appointment and walks in, gets a warm family feel from interacting with any of our staff members.
MMJ Health is proud to provide compassionate care to residents of West Palm Beach, Florida. Known for attractions such as the Norton Museum of Art, Palm Beach Zoo, and Kravis Center for the Performing Arts, West Palm Beach is part of Palm Beach County, Florida (which includes other popular cities such as Greenacres, Palm Beach, North Palm Beach, and Lake Worth.).
In 2016, Floridians – including Palm Beach County residents in West Palm Beach – voiced overwhelming support for the Florida Medical Marijuana Legalization Initiative (also known as Amendment 2). With the passing of Amendment 2, followed by Senate Bill 8A (which put into action rules for use and administration), residents became eligible to receive compassionate care treatment from qualified West Palm Beach medical marijuana doctors.
Before purchasing cannabis from a medical marijuana treatment center (MMTC) – or dispensary – patients must first qualify for a medical marijuana certification;MMJ Health provides qualified West Palm Beach patients with the state-required recommendation to complete this process.
HOW MUCH?
$249 The initial visit with a qualified marijuana doctor costs ONLY $249. Get started today!
Once you are registered in the Medical Marijuana Use Registry and receive your card, you can purchase medical marijuana from a licensed dispensary or have your order delivered to your home.
To receive a medical marijuana recommendation in Florida, you must:
Have permanent or temporary residency in the state of Florida
Be diagnosed by a certified physician with a qualifying condition
MEDICAL MARIJUANA APPLICATION
Complete this form to find out if you qualify for a Florida medical marijuana certification today!
QUALIFYING HEALTH CONDITIONS
West Palm Beach patients may receive medical marijuana treatment for a variety of health issues, including chronic nonmalignant pain, terminal conditions, and the following diagnoses:
CONDITIONS THAT COULD QUALIFY
Although the following conditions are not written into Florida's Amendment 2, the initiative indicates that other diagnosable, debilitating conditions of like, kind, or class may be eligible for a medical marijuana certification.
ADHD
Alzheimer's
Anorexia
Anxiety
Arthritis
Chronic Pain (any kind)
Cerebral Palsy
Chemotherapy Side Effects
Dementia
Depression
Diabetes
Dystonia
Endometriosis
Fibromyalgia
Essential Tremor (Kinetic)
Hepatitis C
Inflammatory Bowel Disease
Insomnia
Irritable Bowel Syndrome
Lyme Disease
Meniere's Disease
Migraine Headaches
Muscle Spasms
Muscular Dystrophy
Myasthenia Gravis (MG)
Nausea
Neuropathy
Osteoarthritis
Radiation Therapy Side Effects
Restless Leg Syndrome
Rheumatoid Arthritis
Seizures
Severe Nausea
Sickle Cell Anemia
Spasticity
Spinal Cord Injury
Tardive Dyskinesia
Tourette's
Traumatic Brain Injury
Ulcerative Colitis (UC)

Plus many other similar conditions
MEET OUR DOCTORS
MMJ Health is proud to feature an experienced network of state-licensed, board certified physicians. All MMJ Health doctors are qualified to recommend medical marijuana treatment to patients in need.
To learn more about our medical marijuana doctors, please visit: Meet Our Doctors   See If You Qualify.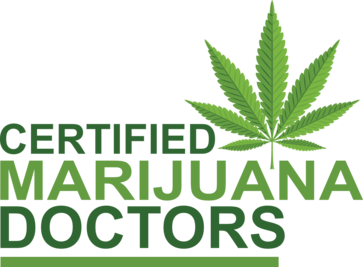 PATIENT TESTIMONIALS
At first I was skeptical, but as soon as I met with the professional staff at MMJ I felt at peace and comfortable. Dr. Morgan explained my options and made me feel that she was genuinely concerned. Helped work out a good plan for my treatment.
I am very happy I decided to go see Dr. Morgan! The front desk gentleman was very sweet and helpful, and I loved the Turtle's welcome in the waiting room of course. The check in process was very easy and I didn't have to wait long at all for my... read moreI am very happy I decided to go see Dr. Morgan! The front desk gentleman was very sweet and helpful, and I loved the Turtle's welcome in the waiting room of course. The check in process was very easy and I didn't have to wait long at all for my appointment. Dr. Morgan is very empathetic, and was very easy to talk to. She was very knowledgeable on which strains would be best for my conditions. I would HIGHLY recommend going to see her when you are ready to start on your medical cannabis journey!
What can I say about my experience is that it is was not only seamless and informative but professional and well versed in the knowledge I obtained. As soon as I walked in I was greeted by " Turtle" the mascot as far as I concerned to this great place.... read moreWhat can I say about my experience is that it is was not only seamless and informative but professional and well versed in the knowledge I obtained. As soon as I walked in I was greeted by " Turtle" the mascot as far as I concerned to this great place. The two gentlemen working the front desk were well mannered and accommodating with smiles on their face the whole time. As I walked into Dr. Morgan's office she immediately started to inform me on what I can do for the migraines and pains I have which truly showed she cared and truly wants to help. Her knowledge was refreshing and put my mind at ease that this was something that I had to no longer be afraid about which was a weight lifted. At the end of my appointment I know felt that this was the correct choice for me and I not only gained someone I can trust but more like a friend who would always be there for me. I highly recommend MMJ health to anyone who is on the fence about treatment or just wants a no hassle, stress free experience. Thank you again.

Rob