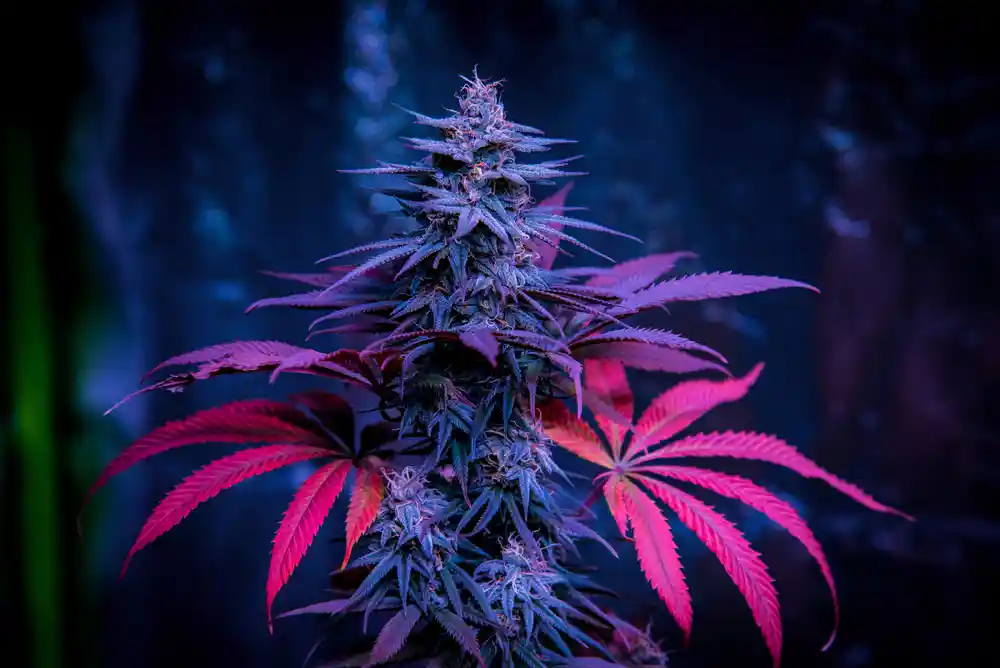 Blue Cookies Edibles: Better Mood and Less Stress
Are you looking for a euphoric high that brings a relaxed, chill vibe to the evening without the anxiety and paranoia? The Blue Cookies strain, an Indica-dominant hybrid, carries similar terpenes and effects as its parent strains, Girl Scout Cookies (GSC) and Blueberry. When taken in gummy form, Blue Cookies offers an easy-going high in a safe, discrete, controlled way.
The effects of Blue Cookies and its Terpenes
The effects of the best cannabis strains are found in their terpenes. Blue Cookies, for example, carries the caryophyllene terpene, which is known for relieving stress and pain. Combining this with its other terpenes, like Limonene and Humulene, the Blue Cookies strain relaxes and limits appetite and helps uplift mood and remove worries. 
While the science is still developing, there is evidence that these terpenes can help alleviate symptoms of depression and anxiety. They also may have some physiological benefits, such as reducing inflammation and fighting cancer.
What are the benefits of medical marijuana edibles?
Of course, the user must be sure they're getting all of the terpenes to feel these effects. One common question that surrounds edibles is whether the terpenes transfer. And it's true that many edibles are labeled "Sativa" or "uplifting," for example, and will often provide a general high feeling. Strain-specific edibles, however, can–and do–carry the terpenes, producing a high similar to that of smoking flower, but without the hassle and mess.
While vaping is much more portable than traditional "flower," it still is banned in many public areas. Additionally, in a post-covid world, many folks are looking for cannabis options that are less taxing on the lungs. edibles, however, have the unique advantage of being compact and portable, incredibly discrete, and having a controlled dose.
Finding the right edibles
Whether you want to relax in the movie theater, take the edge off before a long flight, or snuggle up for a chill evening of Netflix, Blue Cookies can get you there comfortably. To ensure you're getting the full effects of your strain, it's essential to use strain-specific edibles from a trusted, high-quality producer.
Where Do I Find Medical Marijuana Doctors Near Me? Looking for a Medical Marijuana Card in Florida? Head over to MMJ Health today and see if you qualify. Our expert Florida medical marijuanas doctors will help you acquire your Florida medical marijuana card without hassle! See our 9 convenient locations to see a medical marijuana doctor near you today.