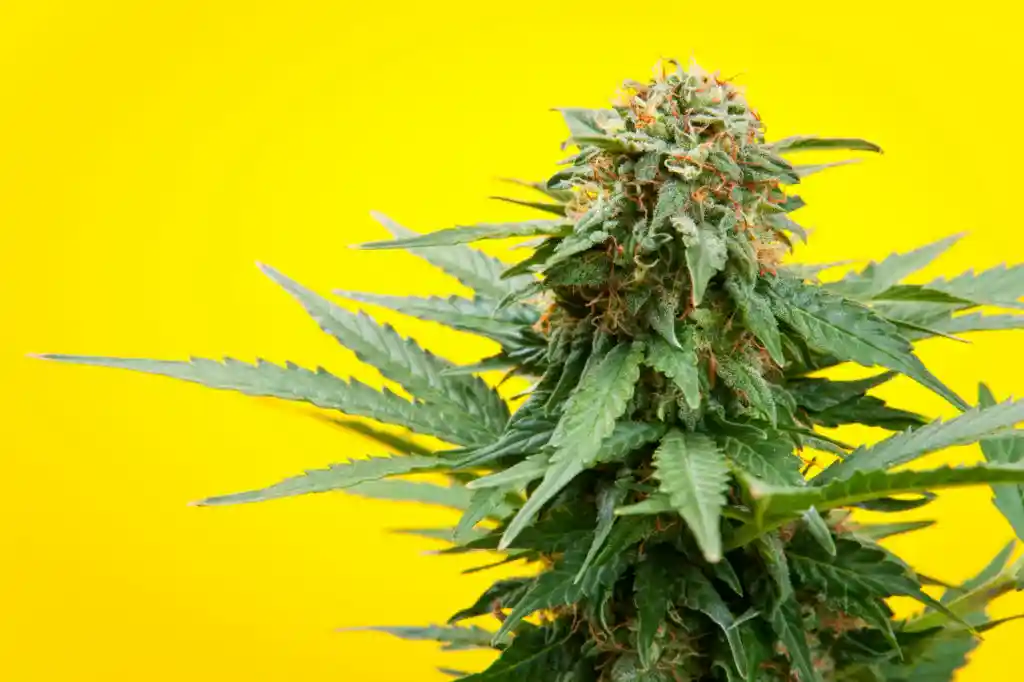 About Medical Marijuana vs Regular Marijuana
Since medical marijuana is still relatively new to Florida, many people aren't aware of its uses and the laws that govern how it can be used. MMJ Health is committed to fostering patient education and making treatment as easy to understand as possible.
Check out our article below to learn about the difference between medical and recreational marijuana!
MEDICAL VERSUS RECREATIONAL MARIJUANA
As certified medical marijuana doctors, MMJ Health physicians are often asked:
What is the difference between medical and recreational marijuana?
The short answer comes down to what the product is used for and the laws of the state in which the plant is used.
In Florida, Senate Bill 8A defines marijuana as "all parts of any plant of the genus Cannabis, whether growing or not; the seeds thereof; the resin extracted from any part of the plant; and every compound, manufacture, salt, derivative, mixture, or preparation of the plant or its seeds or resin, including low-THC cannabis."
However, marijuana is only considered "medical" if it's dispensed to a state qualified patient from a medical marijuana treatment center (MMTC) or medical marijuana dispensary. MMTCs are the only businesses in Florida authorized to dispense medical marijuana to patients and caregivers.
Additionally, Florida only allows medical marijuana to be used via certain modalities, including:
Oils
Creams
Sprays
Suppositories
Patches
Tinctures
Vapes
Editor's Note (3/18/19): Edibles are also allowed, but no rules have been developed for their use. As of March 18, 2019, smoking marijuana is also legal.
Recreational marijuana is defined as any form of marijuana used without medical justification. This type of product is traditionally associated with strains containing a high tetrahydrocannabinol (THC) content.
As Harvard researchers explain:
Although products used by recreational marijuana consumers and medical marijuana patients are derived from the same plant species, they are generally utilized for different purposes (i.e., to get high/alter one's current state of being vs. symptom alleviation).

Accordingly, recreational and medical users often seek different marijuana products with various constituent compositions based on the desired effect. Recreational marijuana users often seek products high in THC, the main psychoactive constituent of the cannabis plant. And, while medical patients may also choose products with high THC levels, they often seek products high in other potentially therapeutic cannabinoids.
DIFFERENCES BETWEEN MEDICAL AND RECREATIONAL MARIJUANA
Let's take a look at some of the major differences between medical and recreational marijuana, their effects, and processes for obtaining them:
MEDICAL MARIJUANA: RECOMMENDATION REQUIRED
In Florida, you need to get a professional recommendation for medical marijuana from a certified medical marijuana doctor. To get a recommendation, you must have a qualifying medical condition. After qualifying, patients are issued a medical marijuana card. This ID card can then be presented at a MMTC or dispensary to purchase medical marijuana.
To learn more about Florida's qualifying conditions, see: MMJ Health's Qualifying Conditions.
RECREATIONAL MARIJUANA: NO RECOMMENDATION REQUIREMENTS
In states like Colorado, where recreational marijuana is legal, anyone over 21 can buy recreational marijuana from a dispensary with a valid photo ID. This is one of the main differences between recreational and medical marijuana.
For easy reference, recreational and medical marijuana state laws are outlined on the map below: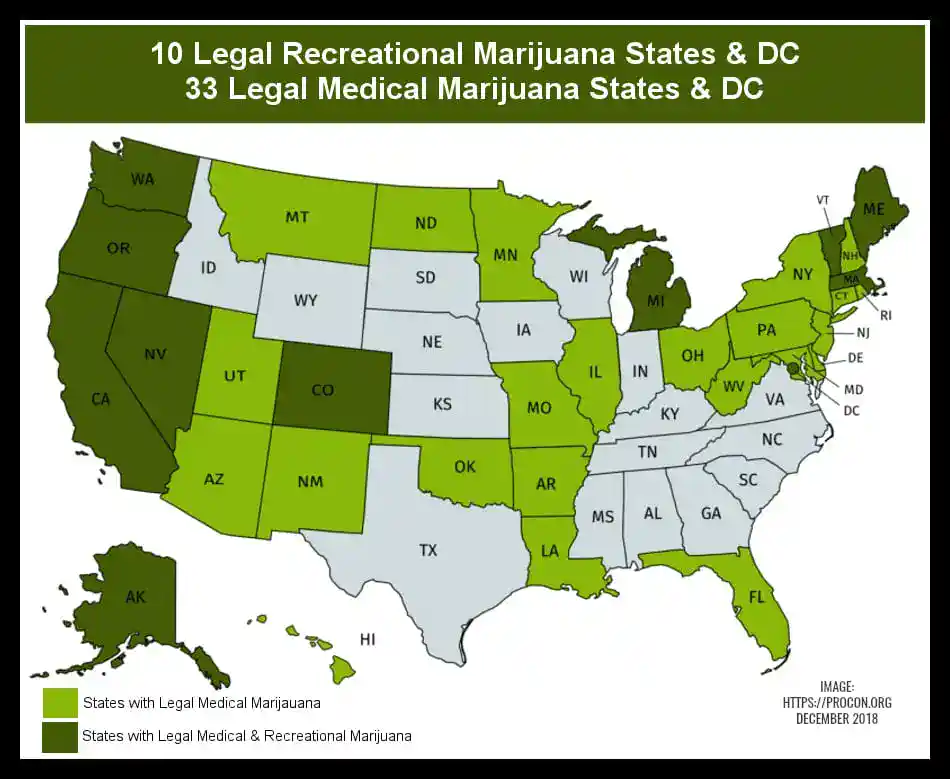 MEDICAL MARIJUANA TYPICALLY CONTAINS MORE CBD
Though there is no consistent difference between the marijuana sold by recreational and medical dispensaries, the strains of marijuana sold in medical dispensaries are typically more cannabidiol (CBD)-dominant. CBD-dominant strains do not elicit the psychoactive effects typically associated with recreational marijuana and are more common among medical marijuana patients.
To learn more about cannabinoids and CBD-dominant strains, check out: Sativa vs. Indica: What's the Difference?.
REGULAR MARIJUANA TYPICALLY CONTAINS MORE THC
Recreational marijuana strains are typically more THC-dominant. THC produces psychoactive effects and the "high" associated with marijuana. Although THC-dominant strains are often used for the treatment of chronic pain, these strains are also common among recreational users.
LOOKING FOR MORE INFORMATION ABOUT MEDICAL MARIJUANA?
If you have any questions regarding the differences between medical and recreational marijuana or would like to find out if you qualify, MMJ Health is here to help!
To find out if you qualify for free, simply call 561.631.7994 or fill out a quick application online!