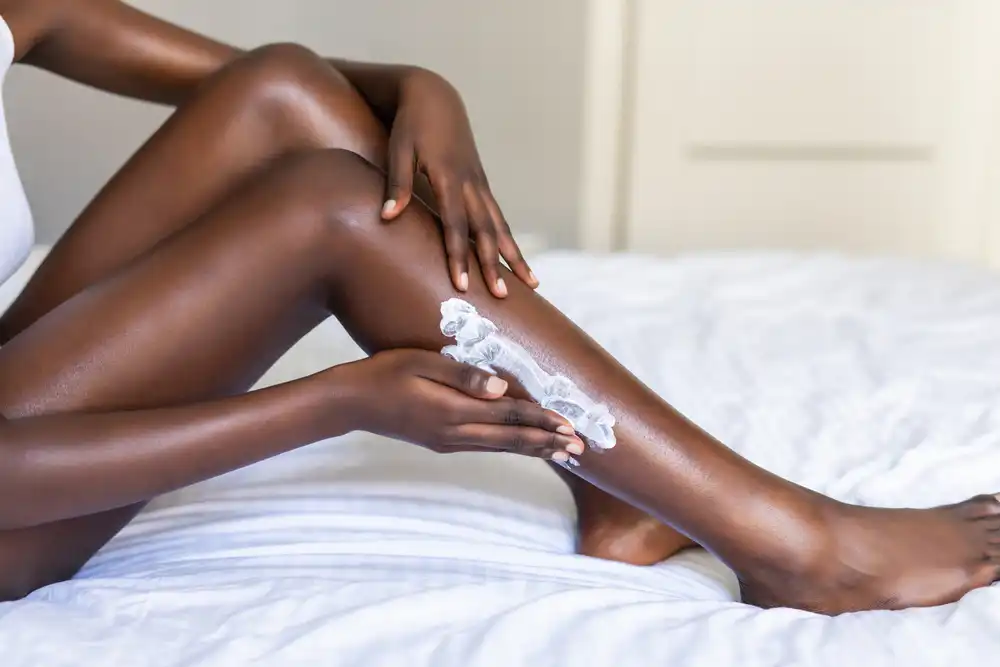 The Best Topical Cannabis Products for Pain Relief
When the 2018 Farm Bill amended the Controlled Substances Act to remove hemp from the legal definition of marijuana, it opened up an entire new industry for cannabidiol (CBD) products. Over the counter CBD products are the hot new thing in pain relief, and there is some promising research to back up claims that topical CBD can alleviate pain from muscle strain, arthritis, skin rashes, and even migraine.
What exactly is CBD?
CBD is not THC (tetrahydrocannabinol), the inhaled compound that alters your behavior—makes you high. CBD does not change your mood or state of mind, although it can be inhaled, eaten, or applied. Topical applications seem to work best for localized pain and rashes, since you can apply the CBD directly to the affected area and see quick results in that specific area.
Is topical CBD safe?
Topical CBD is safe to use. Although it derives from the same plant family as marijuana, the hemp plant that's used for CBD has only minute traces of THC. If you're worried that CBD salve or cream will make you high, that's not a possibility even if there is a trace amount of THC in your CBD salve.
Since CBD is so new to the market, there has not been much research as to whether it is truly effective for pain relief, or if it's simply a placebo effect. The research that has been conducted yields promising results; a 2019 study found that CBD use can reduce chronic pain. Before the Farm Act made hemp legal, research on rats concluded that transdermal CBD does lower pain and inflammation from arthritis.
A 2020 study regarding pain from peripheral neuropathy concluded that topical CBD can have a significant impact on severe pain, itchy sensations, cold, and sharp pains.
Finally, there is growing evidence that topical CBD has a positive impact on skin disorders. In a 2020 research study, people with psoriasis, acne, and eczema applied a CBD ointment to their scars for a period of time. When the research team evaluated skin after the study, they found that the CBD significantly improved appearance and quality. No subjects reported any irritation or allergic reactions while they were using the CBD.
Check with your provider first
Before you start using CBD for pain or inflammation, consult with your healthcare provider to make sure that it won't interact with any other medication you're taking. If you're taking any of these medications for arthritis, fibromyalgia, or anxiety, definitely check to be sure you won't have any unpleasant side effects.
Prednisone
Aleve
Xeljanz
Celebrex
Prozac
Remeron
Elavil
Celexa
Zoloft
Paxil
Ultram
Neurontin
Lyrica
You may be taking generics of these drugs, so double check before you start using CBD. Since topical CBD doesn't enter the bloodstream, the chances of side effects are lower than with edibles or inhalation.
Choosing the right topical CBD
CBD has only been legal in the US for a few years, and they are, so far, highly unregulated. There is little quality control over manufacturing it, and some independent testing has found instances of undeclared THC in the CBD compound, as well as pesticides, solvents, and some metals. It's up to you to do due diligence—carefully read the labels—when you're shopping for topical CBD. Here's what to look for.
Don't buy a product that claims it has disease benefits.
Only buy made in the USA products, with domestically grown cannabidiol.
Only buy CBD from companies that comply with FDA manufacturing practices for pharmaceuticals or supplements. Look for a USP (U.S. Pharmacopeia) label to confirm they follow the guidelines.
Manufacturers should include a COA—Certificate of Analysis— on each label. This proves each individual batch of CBD was independently tested by a third party lab. Sometimes these labels appear as barcodes that you can scan with your smartphone to get all the information.
Finally, remember that the person behind the counter is not a medical professional—they are a salesperson. Do not rely on them for guidance when it comes to even a topical CBD ointment—ask your provider.
Applying CBD
Follow the instructions on how much CBD to use on your skin. You'd typically apply it to the area in pain, and gently massage it in. Topical CBD comes as a lotion, balm, cream, or salve. An ointment, or salve, is about 80% oil, and doesn't evaporate—this gives the skin time to really absorb the CBD.
Be careful about using CBD on broken skin, as it may cause irritation.
What are the best topical CBD products?
There are hundreds of CBD products on the market, but we've curated a list of the best for you. They all have high quality ingredients, clearly marked dosage, third party lab testing, and an available COA online.
1. Joy Organics CBD Salve
Medical News Today rates this one the best of the best. It's a broad-spectrum salve, which means all but trace amounts of THC have been removed. It's organic, and has a high CBD content—80.7%. The other active ingredients are beeswax, and lavender and eucalyptus essential oils. Joy Organics also has an A+ rating by the Better Business Bureau.
Pros:
Comes in 500mg or 1000mg strengths
May promote skin health and relieve pain
Cons:
Higher cost compared to other brands
Not vegan-friendly
2. CBDfx Muscle & Joint CBD Hemp Cream
The menthol in this cream cools an inflamed area, but the caffeine and white-willow bark extract in this CBD also helps with inflammation and pain relief. The manufacturer guarantees that they extract the oil without using solvents, and there's a 30-day money back guarantee to back that claim up.
Pros:
Cons:
Caffeine may cause sensitivity
CBDfx is not certified organic by the USDA
3. Simply Pure CBD Pure Relief CBD Salve
This is another broad-spectrum cream, and it's available at 500mg strength. Simply Pure's label says most of the ingredients are organic, but it does not carry any organic certifications. The ingredients (other than CBD) are MCT oil, lavender and eucalyptus oils, and beeswax. The manufacturer suggests using this cream for sore muscles, maintain healthy skin, and support joint health. There is third-party testing for this product. Vegans can use this CBD cream.
Pros:
Vegan and organic
Premium grade CBD
30-day refund policy
Cons:
4. PureKana Topical CBD Ointment
PureKana contains capsaicin, a chili pepper isolate that is used topically to treat pain associated with arthritis, psoriasis, and diabetic neuropathy. It is also a broad-spectrum CBD lotion, and the manufacturer says it is an ointment that helps moisturize and rejuvenate the skin. The heat in PureKana may add to the efficacy of the CBD in the areas adjacent to application. The hemp oil used in PureKana is grown in Kentucky. The manufacturer does third party testing. There are no organic certifications, but the key ingredients are shea butter, organic coconut oil, and stearic acid.
Pros:
All organic ingredients
30-day money-back guarantee
No THC
Discounts available
Cons:
Only available on the official PureKana website
5. Aspen Green Muscle Relief Cooling Cream
If you're looking for a high-potency CBD, this one's for you. Aspen Green contains full-spectrum CBD—all of the compounds in the cannabis plant, including THC. The FDA requires that the amount of THC not exceed 3% to be in compliance with FDA rules on full-spectrum CBD products. Dosage is 1000mg. The cream also contains organic menthol for cooling, and arnica extract for pain.
Pros:
Water-based
USDA certified
No synthetic ingredients or artificial preservatives
60-day returns
Cons:
Some people may not want THC in their CBD
Relatively expensive, however there is a return policy if it doesn't fulfill what you're looking for
6. Cornbread Hemp CBD Lotion with menthol
If you want a fair amount of THC in your CBD, Cornbread Hemp has 20 mg of THC in a single jar. If you're a proponent of the entourage effect theory (that you get the best results when THC and CBD are combined), try this organic CBD lotion. Concentration is 500 mg, and the other active ingredients are all certified organic—jojoba oil, beeswax, and glycerin. Cornbread hemp is grown with the Kentucky Department of Agriculture's Hemp Program and the CBD is manufactured in a facility that complies with FDA guidelines.
Pros:
USDA certified organic
Only uses hemp flowers—no stems, seeds, or leaves
Heavy concentration of THC
Cons:
Contains soy
High concentration of THC is a drawback for people who want a broad-spectrum CBD
CBD may not be the answer
CBD is great for minor aches and pains, but is no substitute for medical grade marijuana. If you have chronic pain and your doctor has recommended marijuana to relieve your symptoms, MMJ Health can help you get the card you need. We'll submit your application to the Medical Marijuana Use Registry (MMUR), streamlining the process. Recent changes to the laws in Florida allow approved patients to purchase up to 2.5 ounces in any rolling 35-day window. We will be happy to help you determine the strain of cannabis that fits your medical needs.