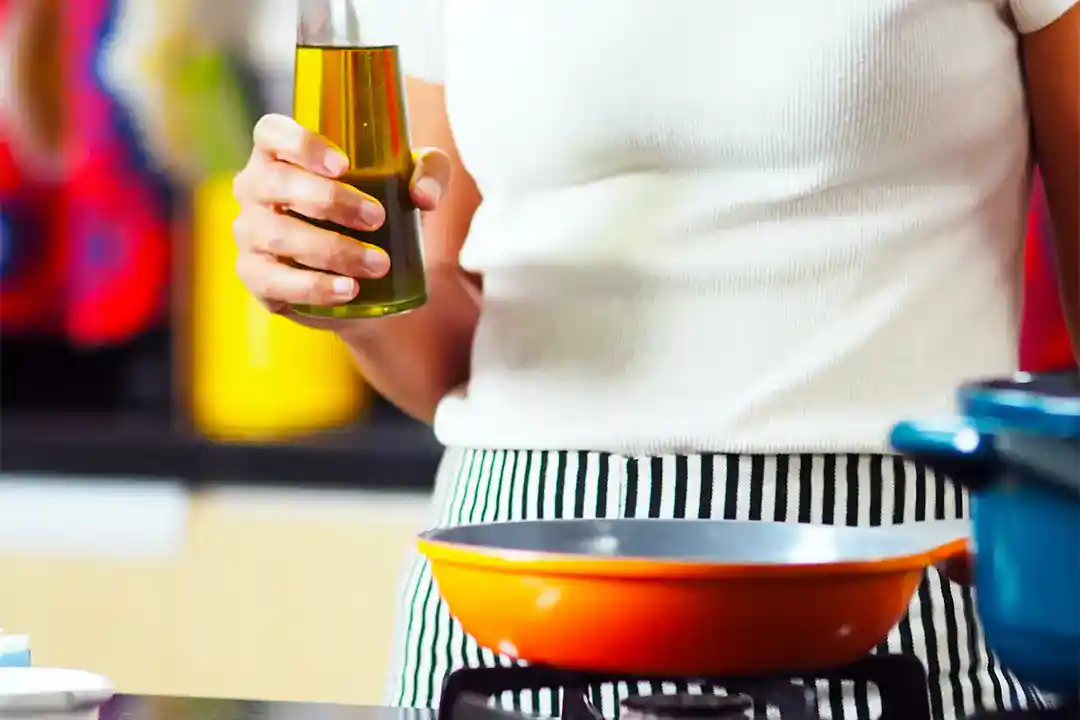 How To Make Cannabis Cooking Oil At Home
Cannabis infusion when cooking is said to be the most challenging process to follow and end up with a meal that tastes great and contains the proper potency for desired effects. In this article, we will aim to change your perception. Cannabis-infused cooking isn't just possible but the outcomes are worth your effort too!
If you haven't yet tried cannabis-infused products and meals, just wait. You've signed up for an adventure! The entire experience from managing the successful infusion of cannabis with cooking to the effects and impacts – everything is different from usual cannabis edibles you intake – the effects are typically stronger, longer, and take some time to set in.
Considering that, you should always begin with low doses and keep adding to that until you find an optimal point where the effects are aligned with your desires. Because when cooking with cannabis at home, it may be hard to calculate the exact potency.
The best type of canna-cooking to start with is cannabis-infused oil. It can be used to cook multiple items throughout the day such as sautéing veggies, baking desserts, adding to the salad dressing, and frying eggs in the morning, and much more. When cooking a non-infused meal, you have complete freedom to add or subtract whichever flavors you like when cooking anything at home, the same is the case with cannabis-infused cooking oil. Do you like it plain? You can make it plain. Do you crave some peanut oil? You can add that too!
How Can I Make Cannabis Cooking Oil?
Now that you know it's possible to make some products at home easily once you can make cannabis cooking oil, let's dig into the recipe and get cooking!
Ingredients Required To Make Cannabis Cooking Oil
Regular Cooking Oil (of your choice) – 1 cup
Grounded Cannabis Flower (with milder potency) – 1 cup
Pick the Right Cooking Oil for Desired Outcomes
Though the choice to pick the base cooking oil is yours, it should always be made with mindfulness. Who knows your taste preferences better than you? So always pick an oil base that suits your taste buds while keeping in mind the dishes you have plans to cook.
Because oils have different consistencies at different room temperatures, an important factor to note when choosing your cooking oil base is the way you plan to store and use the oil.
There are some oils used for baking, while some are just for frying – make sure you know your plans in order to choose the right cooking oil base. For instance, if you're planning to bake an apple pie for breakfast and sauté some vegetables as an evening snack, picking a coconut cooking oil base would be the perfect option because it works well for both frying and baking.
Material Required To Make Cannabis Cooking Oil At Home
Though the process is a little complex, remember good things call for effort! Here's the list of materials you might require when making cannabis oil at home!
A cheesecloth or strainer
A hand-grinder (complex blending appliances such as coffee grinder, etc. aren't recommended because they could end up over processing the cannabis plant)
A saucepan, double-boiler, or a slow-cooker
The Process
Here's the process to follow to kick-off your cannabis-infused cooking experience!
Grind the cannabis flower: You can either grind the entire cannabis plant, just the flower, or a mixture of both. It depends on the way you like it. However, make sure not to form a fine powder or over-process the plant.
Mix the oil and cannabis into a boiler: Pour the oil and cannabis in your slow-cooker, saucepan or boiler and let it heat for a few hours on low flame. This may help in decarboxylation without scorching (THC activation without burning). You can also add some water into the boiler to avoid burning. Make sure not to exceed a temperature limit of 245 degrees Fahrenheit in all cases.
Strain and store: Once the cooking is done, it's time to strain the oil using your cheesecloth or strainer. Do not over-squeeze the cheesecloth, instead discard the remaining cannabis. The ideal shelf-life of cannabis cooking oil is up to two months and you could further extend that via refrigeration.

Get Your Florida Medical Marijuana Card
Now that you've got your hands on this cannabis cooking oil recipe, you must be wondering where to find the best cannabis flower to add to your ingredients?
The first step is simple! Just fill in this patient qualification test, get in touch with a medical marijuana doctor palm beach gardens, to see if you qualify for a medical marijuana card. At MMJ Health, our qualified medical marijuana doctors will examine you and if you qualify, help answer any question you have about the process of obtaining a medical marijuana card.

Once you have your card, you can safely buy medical cannabis products for your condition in Florida to incorporate into your daily life with cannabis dishes like the cannabis oil recipe above to see if that is your preferred course of treatment for your condition.

If you're wondering where to find a medical marijuana doctor near you, worry no more. Visit our website and get in touch with us at MMJ Health today.