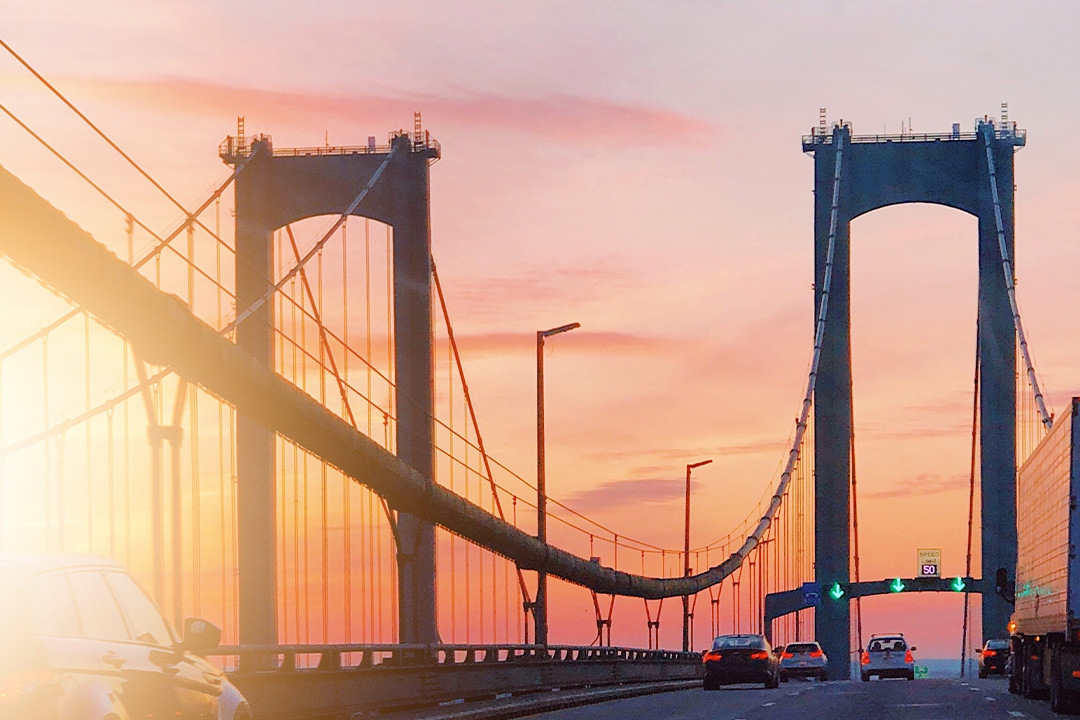 Delaware Could Be Next to Legalize Marijuana
With the ever-increasing wave of cannabis legalization across the U.S. many states in the country are taking measures to become active participants in the industry amidst the change in attitude and perception of cannabis. The next state gearing up to legalize cannabis could be Delaware, with their house committee passing a new cannabis bill, known as House Bill 150.
The bill underwent hours of assessment and discussions by the House Health & Human Development Committee before approval and now has been sent for full vote—expected to happen by the end of May. If the bill is accepted and is passed with confidence, the population of Delaware aged above twenty-one would be eligible for purchasing up to one ounce of cannabis at a time from any licensed stores across town. The bill also endorses a 15% sales tax on the cannabis dispensaries across Delaware.
Similar to many others, the cannabis law for Delaware also makes cannabis consumption in public or a vehicle as illegal and allows employers to prohibit usage within workplaces as per preference. Home growing of the plant will also not be allowed. The regulators of different counties and cities will have the option to either accept this legalization or formulate their own policies. House Bill 150 aims to treat cannabis like alcohol and control its usage under the Division of Alcohol and Tobacco Enforcement.
Many people believe this to be a step in the right direction and have called it a great achievement for Delaware. Still, some people believe cannabis legalization is a threat to people's health and safety. However, the majority is in support of the bill—waiting for it to get approved quickly so that they can finally get away from bans on cultivating, growing, manufacturing, selling, and consuming cannabis. In addition, many believe it to be an incredible step that could help uplift the economy.
The bill, if passed, is aiming to grant up to thirty retail licenses within the first 16 months of it being in effect. Employers with a history of paying fair wages and valuing diversity would be given preference, and a few licenses would also be distributed among the growers and distributors.
Just as most states, Delaware is also putting its utmost effort into prioritizing equity. The three types of licenses it claims to offer in the bill include social equity, microbusinesses, and competition. The social equity licenses will go to those impacted adversely by the war on drugs campaign, as demonstrated by the Delaware Marijuana Commissioner. They might include people from areas with the highest ratio of proportions of convictions, arrests, and incarceration related to cultivation, manufacturing, possession, transport, sale, and consumption of cannabis. The people who've been convicted for cannabis-related crimes while the prohibition was in effect will be given preference for licenses too.
Though the bill hasn't been passed yet, you can still obtain medical marijuana advice from the professional doctors here in Florida at MMJ Health. If you're interested in seeing if you qualify for a Florida Medical Marijuana Card, simply complete our patient qualification test. Take the survey in under five minutes and see if you qualify today! The card could help you purchase medical marijuana from any legalized store or dispensary in Florida without hassle.