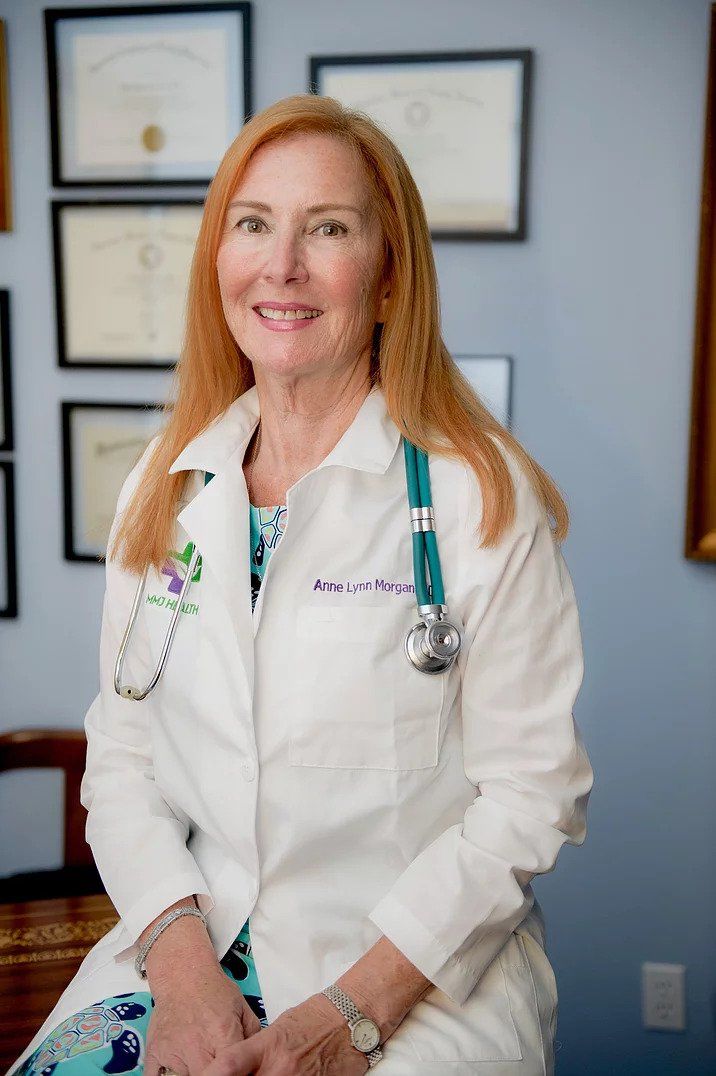 Anne Lynn Morgan M.D.
Dr. Morgan is a Medical Marijuana Specialist and has been practicing Medical Marijuana Medicine for 6 years. She is licensed in Florida, Washington, and Pennsylvania. She is double board certified in Medical Marijuana Medicine by the Society of Cannabis Clinicians and the American Academy of Cannabis Medicine where she sits on the board of directors. On top of this she is also a Diplomate of the American Academy of Family Physicians where she has been in practice for over 32 years. She served as Medical Director for United Health, Humana, and Metropolitan Health. Dr. Morgan has studied the ECS extensively, becoming a part of the International Cannabinoid Research Society and has appeared on multiple news stations, magazines, and conferences as an expert in the field of Medical Marijuana Medicine. She treats each patient individually, creating each treatment plan with her patients' needs and goals in mind. With a vast knowledge of the different routes, dosages, frequencies, and types of Medical Marijuana, she is able to get her patients feeling better and back to what they enjoy.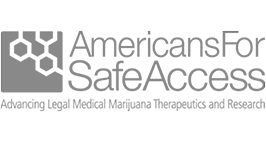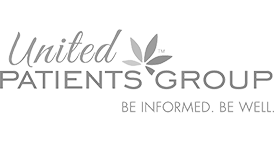 We are honored to have her as our Chief Medical Officer here at MMJ Health, Florida's premier Medical Marijuana clinic. MMJ Health is not a "pay per day" rented space, but instead a pure and true medical marijuana practice. We have had uncountable success stories with medical marijuana and our patients. We work diligently every day to keep that record. We are proud to be in a much higher class and caliber as these ill-trained "moonlighting" doctors who have fled to this field for nothing other than their personal financial gain. We know that, at our full time office, we surpass them in not only care, quality, customer service, professionalism, but even price! We make medical marijuana easy by eliminating the application process and doing the hard work for you. As a courtesy to our patients, free of charge, we complete your application, make sure all of the necessary materials are included, take your ID Photo, and mail it out priority to the Florida Department of Health. Once you walk out of our office, all you have to do is receive your temporary card via email! We are able to do all this because we know that Real Doctors, make Real Results!
HOW MUCH?

The initial visit with a qualified marijuana doctor costs ONLY $249. Get started today!
Once you are registered in the Medical Marijuana Use Registry and receive your card, you can purchase medical marijuana from a licensed dispensary or have your  order delivered to your home.
To receive a medical marijuana recommendation in Florida, you must:
Have permanent or temporary residency in the state of Florida
Be diagnosed by a certified physician with a qualifying condition
DISCLAIMER
Our medical marijuana doctors offer a number of convenient Florida locations and are proud to provide compassionate care to patients in need; however, completing this form in no way constitutes certification approval by a medical marijuana doctor. By completing this form, you certify that the information provided is correct to the best of your knowledge and understand that to falsify information is grounds for denial of certification. You further acknowledge acceptance of solicitation regarding medical marijuana clinic services.
MEDICAL MARIJUANA APPLICATION
Complete this form to find out if you qualify for a Florida medical marijuana certification today!
QUALIFYING HEALTH CONDITIONS
Patients may receive medical marijuana treatment for a variety of health issues, including chronic nonmalignant pain, terminal conditions, and the following diagnoses:
CONDITIONS THAT COULD QUALIFY
Although the following conditions are not written into Florida's Amendment 2, the initiative indicates that other diagnosable, debilitating conditions of like, kind, or class may be eligible for a medical marijuana certification.
ADHD
Alzheimer's
Anorexia
Anxiety
Arthritis
Chronic Pain (any kind)
Cerebral Palsy
Chemotherapy Side Effects
Dementia
Depression
Diabetes
Dystonia
Endometriosis
Fibromyalgia
Essential Tremor (Kinetic)
Hepatitis C
Inflammatory Bowel Disease
Insomnia
Irritable Bowel Syndrome
Lyme Disease
Meniere's Disease
Migraine Headaches
Muscle Spasms
Muscular Dystrophy
Myasthenia Gravis (MG)
Nausea
Neuropathy
Osteoarthritis
Radiation Therapy Side Effects
Restless Leg Syndrome
Rheumatoid Arthritis
Seizures
Severe Nausea
Sickle Cell Anemia
Spasticity
Spinal Cord Injury
Tardive Dyskinesia
Tourette's
Traumatic Brain Injury
Ulcerative Colitis (UC)
PATIENT TESTIMONIALS
Dr. Morgan and her staff were hospitable and knowledgeable. They were also so nice and helpful. Very pleasant experience.
Dr. Morgan and her staff are truly amazing. They are very knowledgeable and the communication is fantastic. So happy to have found the Dr. Morgan and the MMJ team. Thank you!!
Amazing patient care. They answered all of my questions from the moment I walked in to the moment I left. They also helped fill out all the forms needed to complete the process. I didn't have to stress with getting everything completed after leaving the office. I would recommend this... read moreAmazing patient care. They answered all of my questions from the moment I walked in to the moment I left. They also helped fill out all the forms needed to complete the process. I didn't have to stress with getting everything completed after leaving the office. I would recommend this office to everyone!
VISIT A MEDICAL MARIJUANA DOCTOR
Book an appointment with a qualified medical marijuana doctor today.